One reason I got comfortable doing a daily outfit type blawg is because, turns out, lots of people do it. Presumably that's because lots of people are just as embarrassingly self-obsessed as me. Hello, my people! You're safe here!
I read a lot of blogs about all manner of things, but this here post is all about my favorite style blogs (which I decided to do cuz I'm adding one of those fancy type blog rolls over in the right column. Scrolly downy.).
Style blogs, just to be extra extra clear, are not fashion blogs. Fashion blogs, as I understand it, are the kind where you look at brand name products and review them and wear them and such. Nor are style blogs "beauty blogs" that teach you how to roll your hair just so or tell you the very best mascara to wear when you're running a marathon. Etc. Style blogs are about taking all kinds of stuff and making it your own. What's in fashion isn't so much irrelevant, it's just not the point. Same for being "pretty." Just not the point.
I especially dig those that use a lot of old clothes and thrift. Duh.
1.
What I Wore Today
is like the mother of all daily style blogs. This chick is bold and badass, and is constantly wearing and remixing the same items. She wears a way wider breadth of styles than me and I don't always love what she's done, but I love that she is balls out with pattern-on-pattern, and wild colors, and old and new, and all that is good about personal style. Tons of thrifted stuff. At right
is my favorite recent post of hers
. The skirt with the tights? Yes please!
2.
Elsie of
A Beautiful Mess
is just adorable. Her blog is a lot of fun overall, chock full of sweet little projects and crafts and such, and the "
Elsie's Closet
" section is just freakin' cute. She wears lots of ModCloth, which is how I discovered her but also some vintage and thrift. Oh to be young. Sigh.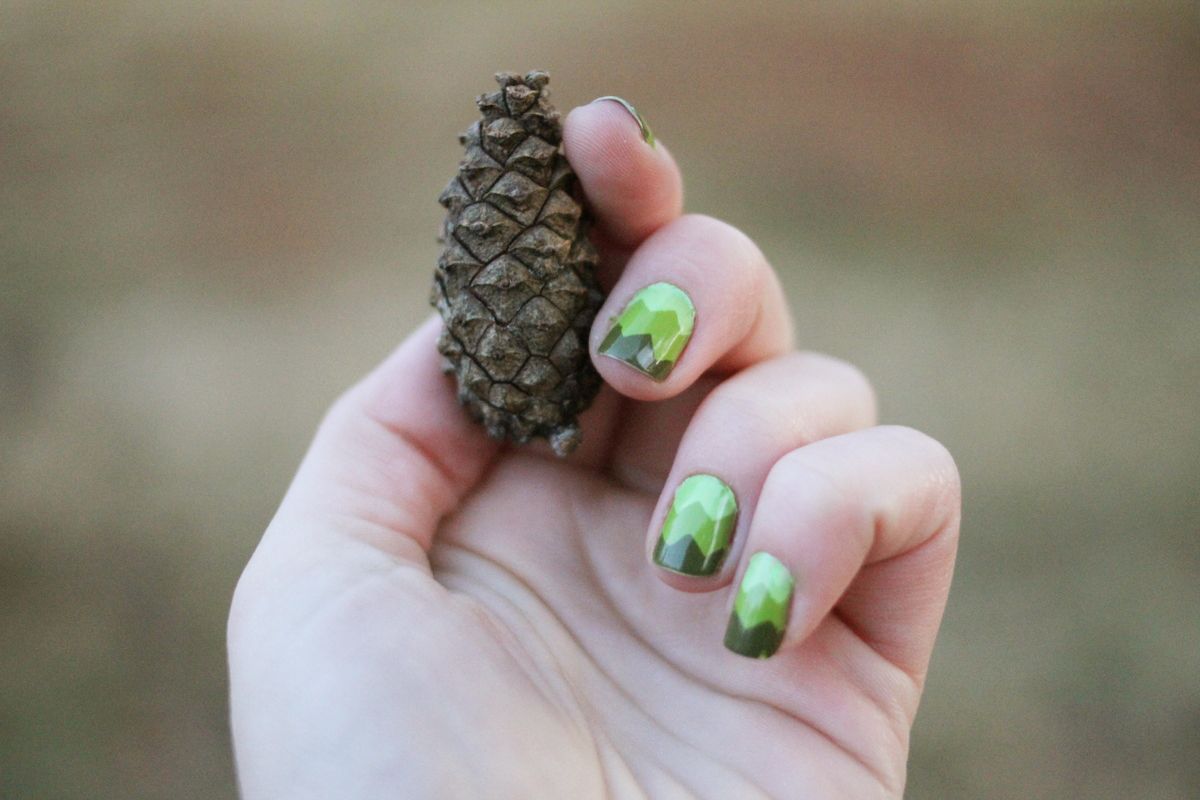 3.
The Dainty Squid
blogs about "personal style, nature, photography, and cats." Which except for the personal style part doesn't exactly woo me. But her blog is LOVELY. Thrifted
everything
(almost)
.
Purple hair. Loads of tats. Likes mycology. And basically just seems like a nice person. Plus dear gawd check out her fingernails over there on the right. I mean, I don't really go in for that...but on her? It's perfect.
4.
I don't know much about the girl behind Complex Cardigans, but another cardigan blog is okay by me. I love that this is a regular girl with regular clothes. She's a teacher so she dresses a bit conservatively, a bit preppy-ish. But very smart and classy-like. She actually blogs somewhat about teaching stuff. I'm not a teacher so, well, I don't read it. There is also a white cat, which I like.
5.
I love LuluLetty. She rocks this 70s vibe, and usually looks so romantic and soft. Her blog has lots and lots of thrift (she and her pals even opened a thrift pop-up - check out the displays they made. YUM.)
6.
This girl is so flipping gorgeous and looks like a movie star. I love the drama of her outfits. And that she overdresses (apparently) every day. She wears a ton of vintage and thrift and she layers it on thick and lovely. Here you go - Camilla.
8.
I find I Want To Be Her endlessly entertaining. What makes it good is that it's not so much "what I wore" as it is "who I am and how do I express that in my clothings." It tends to be all fashion people hence the copious amount of fashion-y fashion things. Brand names. Fancy times. Beautiful people. Etc.
~ ~ ~
~ ~ ~
~ ~ ~
~ ~ ~
~ ~ ~
~ ~ ~
And...that's it. Am I missing any of your favorites? Let me know!